Pressure Air Station System Integration
---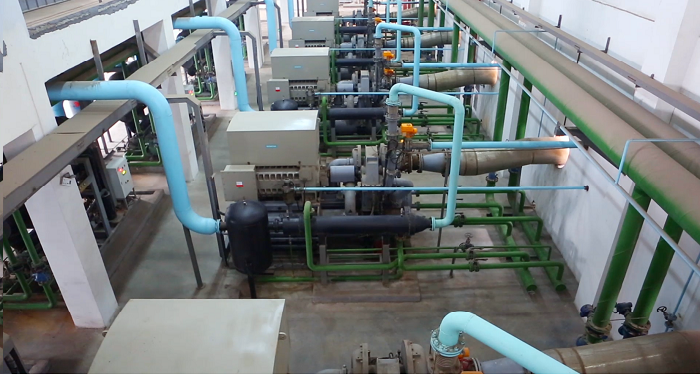 Through the introduction of American ETI technology, the design, manufacture and test of the whole machine can be realized. Efficient aerodynamic efficiency, achieve optimal aerodynamic characteristics, the impeller efficiency reaches more than 96%. Excellent multi-axis rotor design, to achieve the best rotor stability and bearing load, integrated modular integral structure, making installation and maintenance convenient and fast.
Core Technologies:

High-efficiency centrifugal air compressor technology, high pressure air station design, steam turbine driven compressor integration technology, load tracking, automatic energy saving operation control technology.
Main Equipments:

High-efficiency multi-axis compressor, high-efficiency turbine, energy-saving motor, self-cleaning filter, zero gas consumption dryer, gas storage tank, cooling tower, etc.
Performance:

Chengyu Vanadium Titanium Vanadium Resources Comprehensive Utilization Annual Output of 1.1 Billion m³ Air Pressure Station Project,Zhejiang Guqiandao New Annual Output of 700 million m³Compressed Air Station Project,Hangzhou Liantou Annual Output 500 million m³Compressed Air Centralized Gas Supply Project,Anhui Shoukuang Huoqiu Iron Ore Deep Processing Project (Phase I annual output 600 million m³, Phase II annual output 360 million m³), etc.